YOUKOSO NIHONGO! » Trial Lesson / Before Taking a Lesson
Trial Lesson / Before Taking a Lesson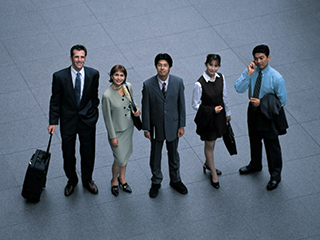 Since YN manly offers lessons for busy businesspeople, the first lessons for complete beginners will include a minimal amount of English (or another language).
The goal of the day's lesson and what you will learn will be made clear. Since these lessons are tailor-made, we will do what we can to meet your needs and provide review depending upon your level of comprehension or any questions you have. From time to time we may add a little extra before or after the text.
Start by trying YN's communication skill-oriented lessons. (By communication, we do not merely mean speaking skills, but grammar, expressions suited to the situation and conversation flow, and different ways of phrasing things.)
The trial lesson (60 minutes) is free.
Trial Lesson

Let us know about what you want from your lessons (content, place, time) and about the person taking the lesson.
We will introduce you to an instructor who can handle your lesson.

Feedback

Let us know what you thought about your trial lesson.
You will decide how to start your lessons with the instructor who handled your trial lesson, but you can also have trial lessons with another instructor.

Application (Pay entry fee)
Start lesson

Let us know about the lesson, scheduling, or anything it is difficult to talk about after the lesson starts.
We will provide you with a monthly progress report to check your status, and instructors will stay in close contact with you about the status of your lessons.