YOUKOSO NIHONGO! » About Us YN
About Us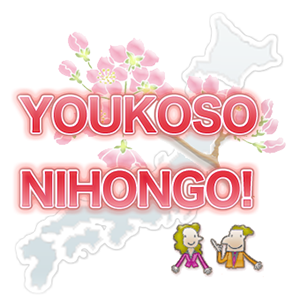 "I have an interest in Japan." , "I like Japanese animation." , "I want to be able to write Kanji."
"I want to use it in my job.", "I would like to make my life in Japan easier."
"I want to be able to converse with my Japanese friends."
The motivations for studying Japanese are infinitely varied.
We want to help each student realize their goals enjoyably and effectively, all the while keeping these motivations in mind. This is the thinking which leads to the inception of YOUKOSO NIHONGO! .
We don't adhere to any particular method or text to achieve effective and appropriate learning. For beginners who understand English we use English in the lessons. Even the teaching materials and programs are customized on an individual basis. Lessons are held wherever the student feels is the easiest place to study. Teachers will visit an office, a cafe, or even your own home - the place that you think is best-suited and convenient for learning Japanese.
YOUKOSO NIHONGO! aims to provide each student with the most suitable and ultimate customized lesson.
Founder's Profile


Takako Sasaki
Born in Tokyo, graduated from Faculty of Humanities, Seikei University
Worked at an American cosmetics maker - administration
Worked at a Japanese consumables manufacturer - staff in the office of the president
2000

Commenced study of Japanese language teaching methods

2001

Began work as a dispatch Japanese language teacher

2004

Learned about methods for teaching Japanese language in the classroom, took charge of class lessons

2007

Came up with the concept of Japanese language education based on the two points below.
Reasonably priced lessons that meet the varied and specific requests of each student
Lessons based on the needs of students who don't want to limit themselves to specific text books or instruction methods

2008

Launched YOUKOSO NIHONGO!